The students of SRM School have proudly displayed the colors of the National Flag and celebrated the 74th Republic Day celebrations by dressing up together.
Guduvanchery S.R.M. Public school Students expressed their patriotism in a different way at the Republic Day function.
To commemorate the 74th Republic Day, students drew the number 74 and wore red to symbolise the freedom bought through bloodshed, and white to symbolise the defeat of the white man. Everyone admired the way the students collaborated to create the national flag.
Mr. Subramanian, the school's correspondent, stated that the students had to decide whether they wanted to work for others or for themselves. He encouraged the students to become entrepreneurs.
The special guest on the occasion was Lt Col N. Thiagarajan (rtd). he said as he hoisted the national flag, and addressed the students – "Our forefathers excelled in courage, culture, science, arts and virtues, and the only reason for that was their patriotism. He requested the administration and faculty that Along with schoolwork, a school should teach folktales and general knowledge and uncover the hidden history that has been buried"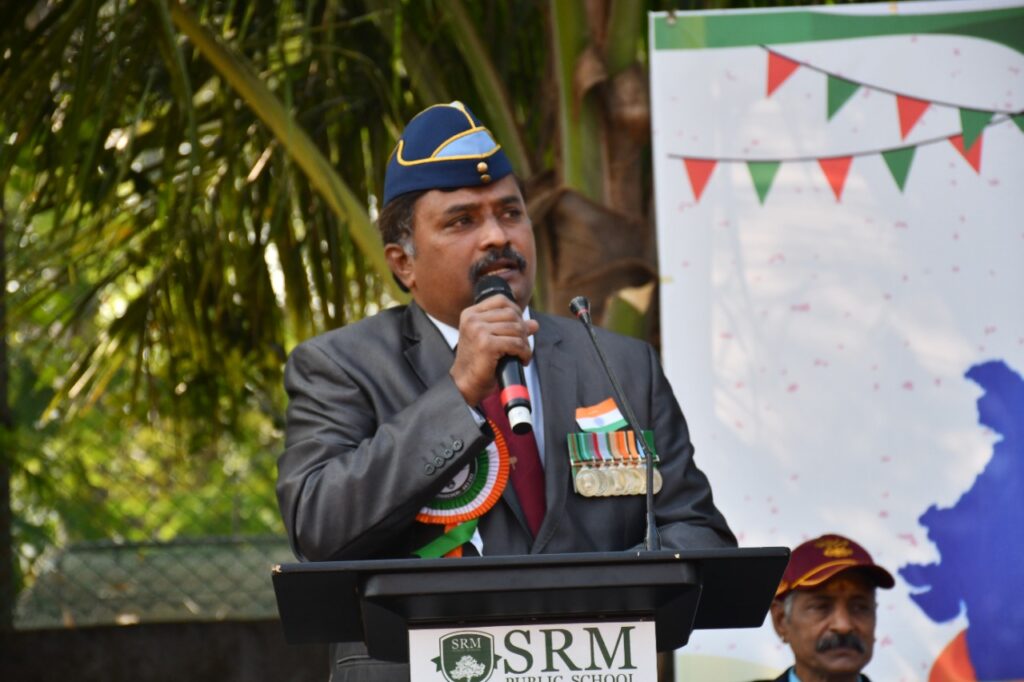 He went on to say that it is our responsibility to protect the freedom that cost the lives of thousands of World War II soldiers and freedom fighters.

The flag does not fly high because of the wind; rather, it flies with the last breath of every soldier and freedom fighter who died in its defence.
He also admired the SRM students' ability to communicate in a variety of languages, as well as their participation in cultural activities at the event.
Mr. Subramanian, correspondent of SRM Public School, Advisor Dr. Malathi, and school principal Mrs. Bhuvaneshwari were present at this event. Students were given sweets at the end of the function, and Republic Day was celebrated with zeal.