The Hon'ble Governor visited the model tribal hut at Mother Teresa Women's University, Attuvampatty, Kodaikanal, where he met the paliyar tribal people and an alumni of Mother Teresa Women's University Ms.Devaki who is a tribal. The Governor Chancellor interacted with the tribal people and asked them above the Government facilities they have received so far and what are their other requirements. They said that few of the tribal people have been provided with houses and there is good water supply too. But most of them do not have permanent lands and they earn their livelihood through forest lands. The pulayar tribes have been removed from ST community and hence they are finding difficulty in getting government jobs and other aids. There are many children who have completed their studies but not able to get proper jobs. They have also handed over a petition to the Hon'ble Governor.
The Hon'ble Governor inaugurated the Sir.C.V.Raman laboratory at Physics department in the University. The lab is worth 81.35 lakhs fund received from TANSCHE project. The Governor Chancellor interacted with the faculty members of the Department of Physics and enquired about the instruments.
The Hon'ble Governor visited the University Library and Gandhi Museum. The Gandhi Museum is a permanent museum funded by Alumni fund worth Rs.1, 85,532/- and displays in the Gandhian ideology. The Hon'ble Governor enjoyed the pictures and interacted with the Vice Chancellor and other members present in the Library.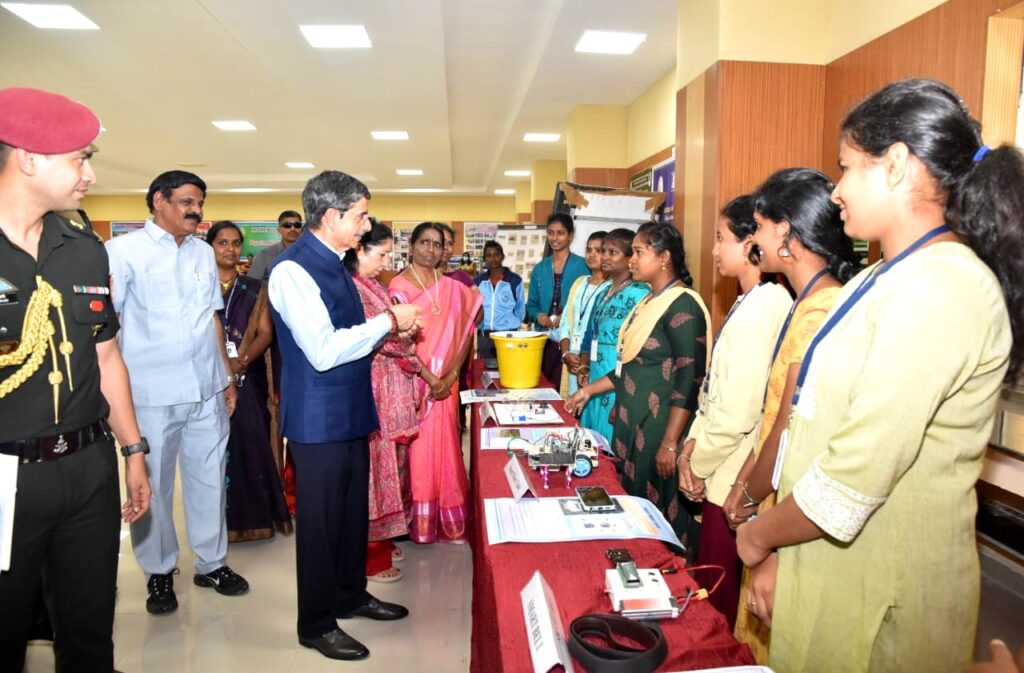 The interaction session started with a welcome address by the Vice Chancellor of the University. There were around 500 members seated in the auditorium and the students interacted to the Hon'ble Governor on advice to younger generations to succeed, smart work or hard work, role of youngsters in G-20, role model, establishment of Foreign Universities in India etc., for which Hon'ble Governor gave elaborate answers on empowering women, G-20 quoting so much from the incidents recently happened in the country, about the hard work of his mother and Swamy Vivekananda as his role model and the first lady as his source of strength.
The Registrar proposed the Vote of thanks and the Hon'ble Governor Chancellor's official visit concluded with the photo session.
Also, Governor Ravi met the young researchers and scientists of Kodaikanal Observatory, Indian Institute of Astrophysics and praised their dedicated services to the nation.