Cyclone Mandous is located around 320 kilometres south-southeast of Chennai and roughly 240 kilometres east-southeast of Karaikal. Heavy to very heavy rainfall is likely over the next two days. The IMD in its forecast On December 9, projected strong rain with intense spells of rain likely to occur at Tiruvallur, Chennai, Chengalpattu and Kancheepuram districts,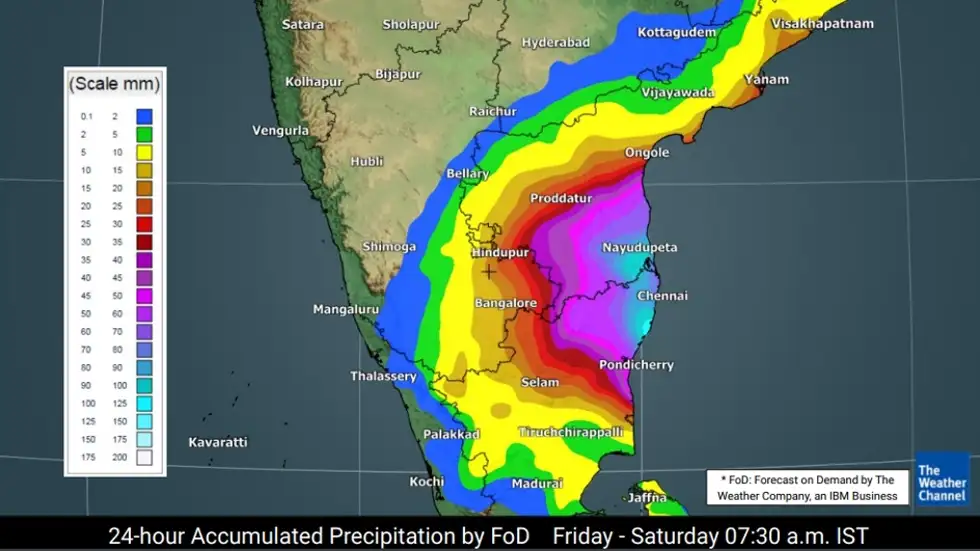 On the nights of December 9–10 in between, a strong cyclone is predicted to move west-northwestward and cross the coast between Puducherry and Sriharikota at a windspeed of 65-75 kmph gusting to 85 kmph. A red alert has been issued for 13 districts in Tamil Nadu, including Chengalpattu, Villupuram and Kancheepuram districts.
Precautionary measures & groundwork by authorities
In 10 districts in the Cauvery delta region, Chennai, and Cuddalore, 12 teams made up of almost 400 troops from the National Disaster Response Force and the State force have been deployed, according to the Tamil Nadu government. A holiday has been declared for schools and colleges on Friday.
Precautionary measures were taken by the Greater Chennai Corporation, which included closing all parks and playgrounds till further notice. The Chennai Corporation also requested that people park their vehicles in open places rather than under trees